JUNK REMOVAL MIDDLETOWN, DELAWARE
Junk removal is essential for anyone looking to get rid of clutter and reclaim their space. With the amount of junk accumulating over time, hiring a junk removal company can be a great way to make your home or office feel free and clean again. Our junk removal Delaware services can provide one-time pickups or ongoing pickup and maintenance plans. In addition to the convenient physical hauling away of objects you no longer need, many companies also specialize in properly disposing of or recycling unwanted material in an ecologically responsible way.
Unlimited Cleanouts is the perfect solution for your junk removal needs if you're a resident living around Delaware. With our expert team and wide selection of services, we make it simple to rid any residential or commercial space of unwanted items quickly and easily. Our team is adequately trained and equipped with the necessary tools to dispose of everything from furniture to construction debris safely and responsibly. And not only that, but we offer competitively priced packages so anyone can have peace of mind knowing they're getting quality service at an affordable price. Don't take our word for it – call us at 302-760-3167, and give Unlimited Cleanouts a try today!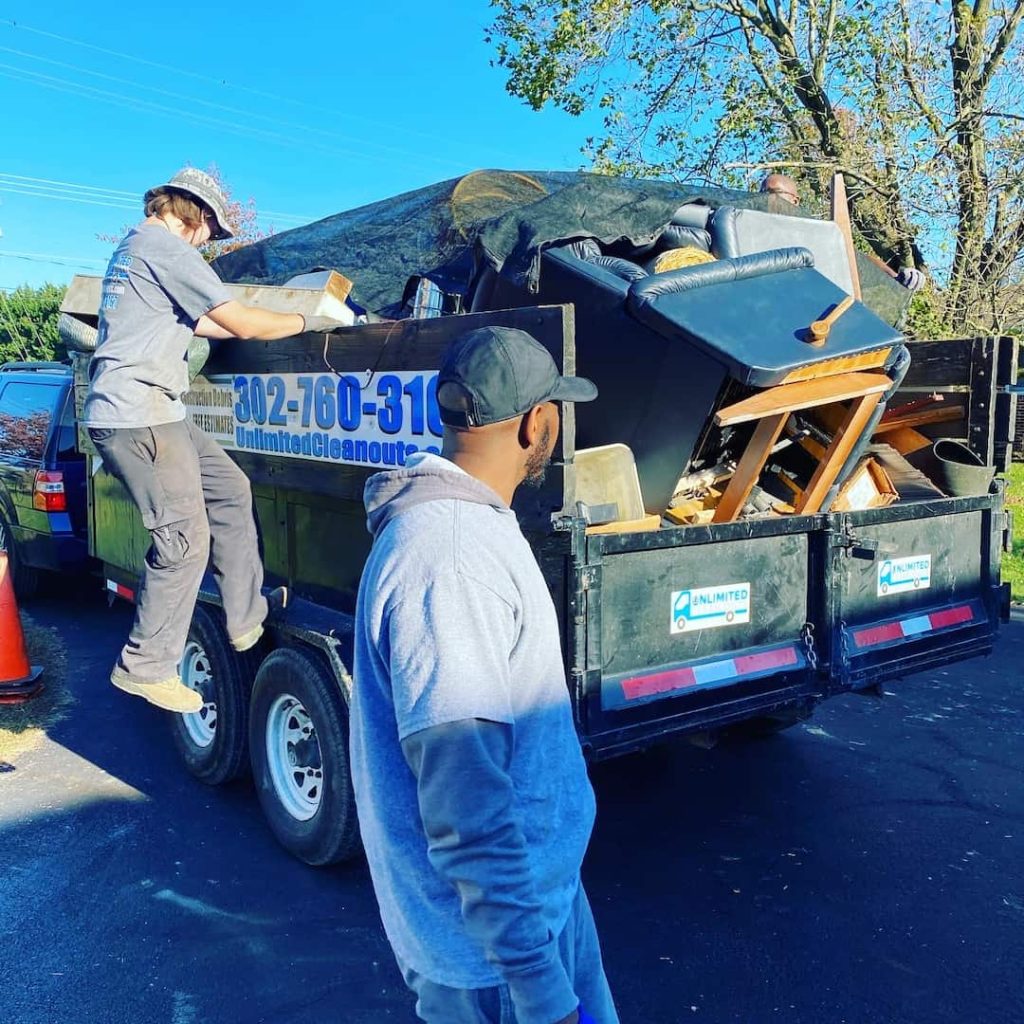 At Unlimited Cleanouts, we aim to provide fast and efficient junk removal services for Delaware's residential and commercial customers. We make decluttering your home or business a breeze. With our team on hand, all you have to do is call us, give us a few details about the job, and we'll take care of the rest. Whether you need refrigerators removed from the premises or to get rid of an old sofa, you can count on us to leave the property looking spotless in no time!